Victoria's Secret Fashion Show 2016 Runway
The 2016 Fashion Show Trends on the Runway!
THE ROAD AHEAD: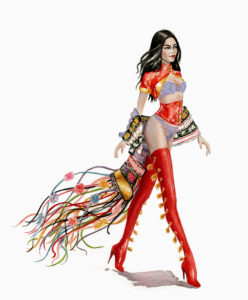 A journey through a far-flung exotic locale, the road to El Dorado is paved with angels. A lover of excitement and adventure, our angel pays homage to the cultural richness of these ancient lands with layers of delicate feathers and intricate embroidery woven through with beaded embellishments, rendered celebratory in an explosion of rich colour and texture.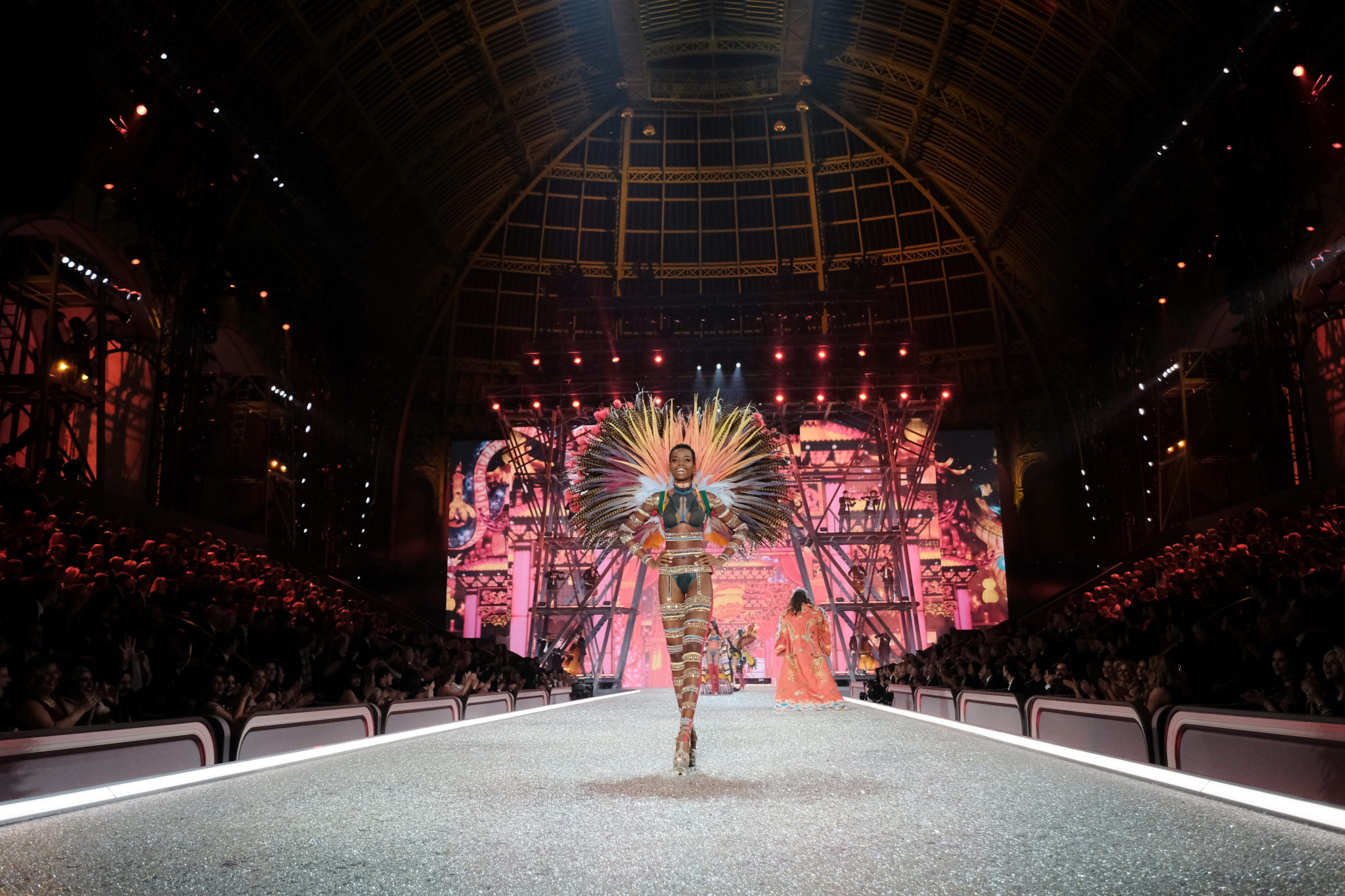 \
MOUNTAIN ROMANCE: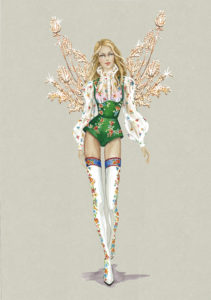 Feminine and soft with a playful smile, our alpine maiden exudes country girl innocence and carefree outdoor beauty. Wholesome and wide-eyed, she is a wildflower blowing in the breeze. Rich velvet and wools strewn with delicate floral embroideries underscore the organic nature of her character.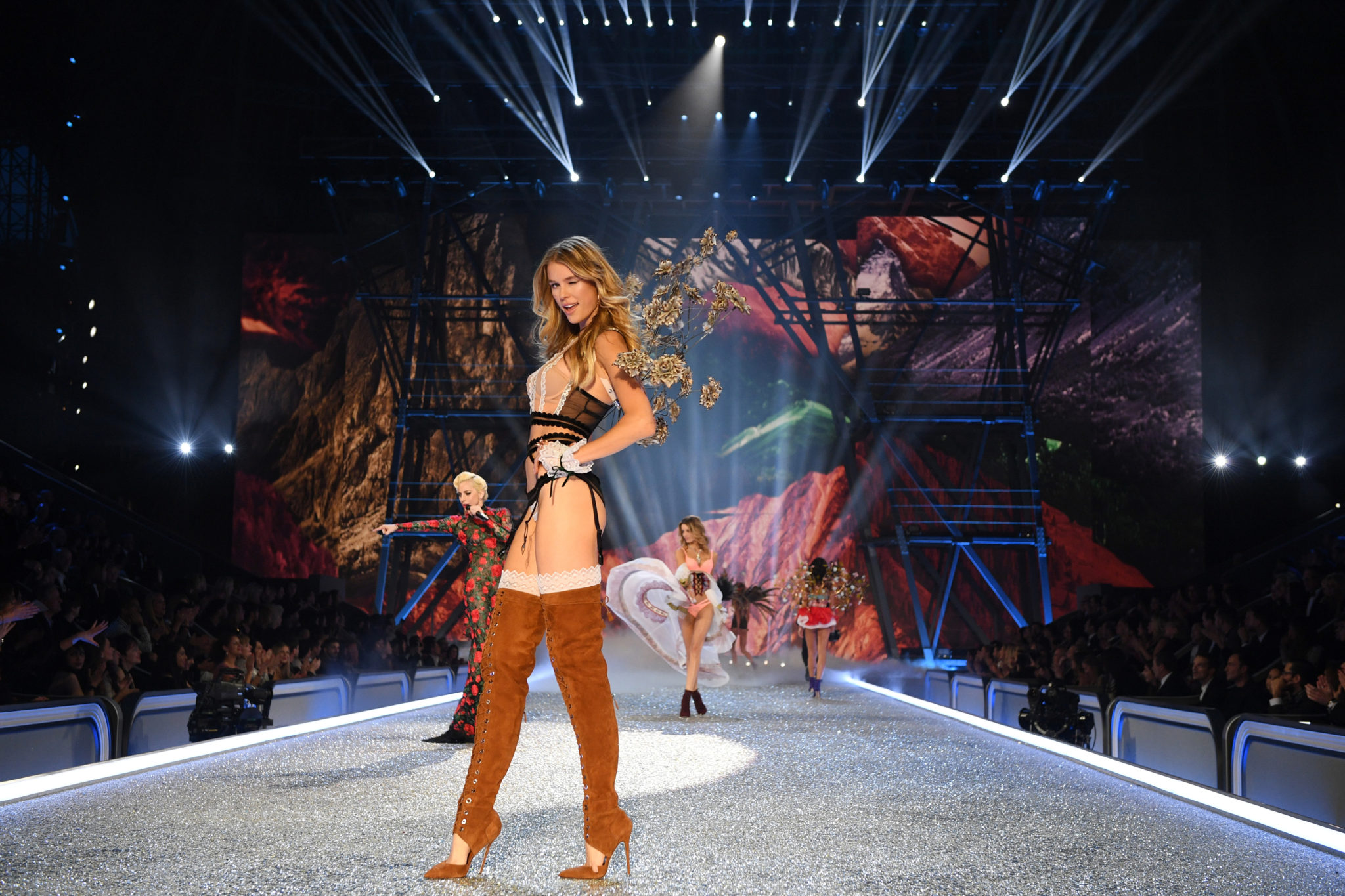 PINK NATION: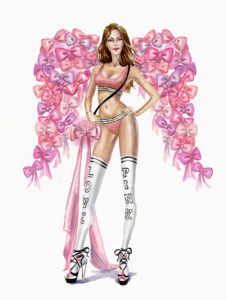 A celebration of female empowerment and sisterhood, our angels are young, bright and sexy with a dynamic attitude. Full of energy, they take to the runway in an explosion of vivid, sporty colour, in celebration of that most important bond – friendship. Marilyn may have sang that diamonds are girls best friend, but she was wrong. Girls are a girl's best friend.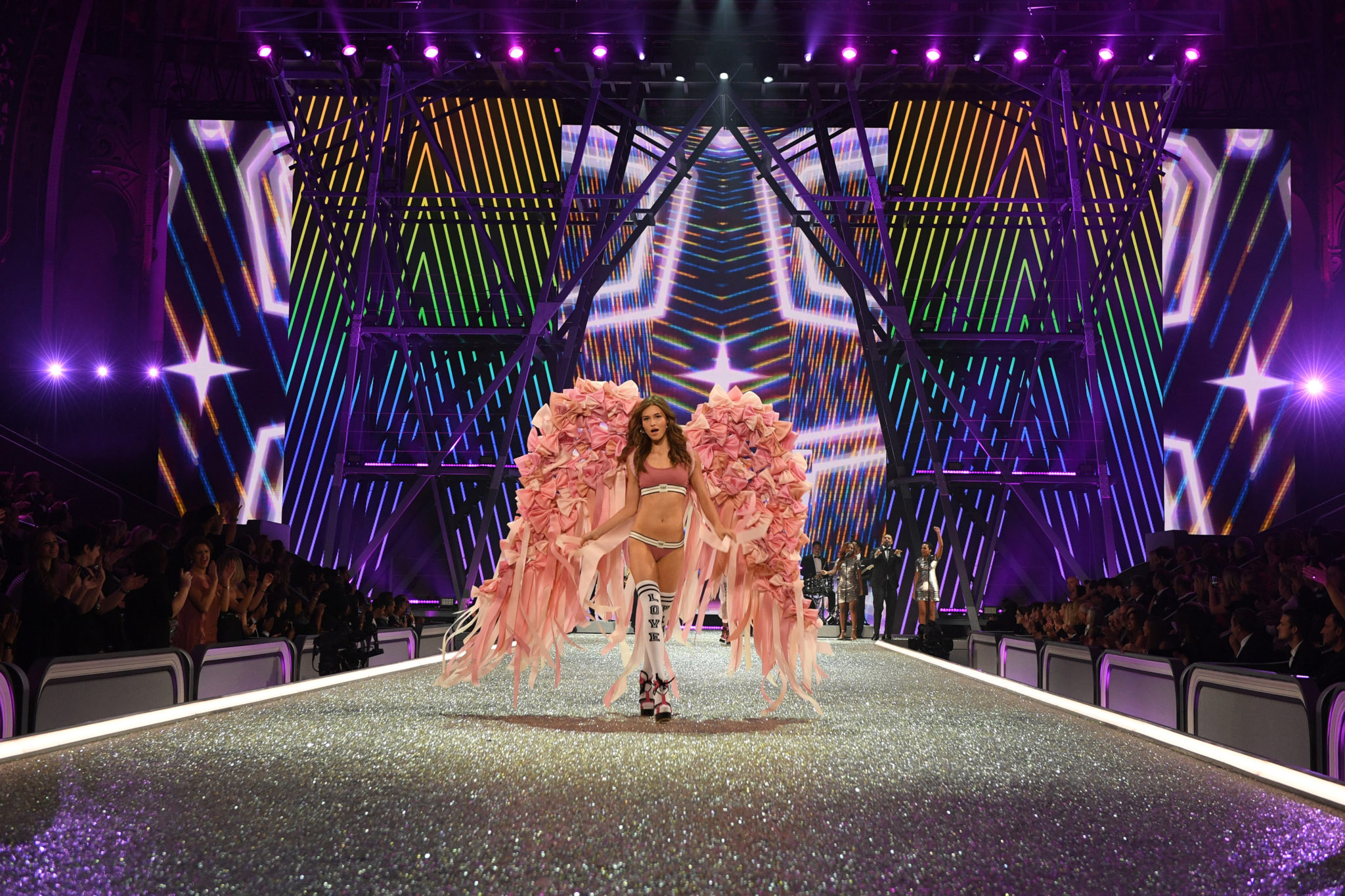 SECRET ANGEL: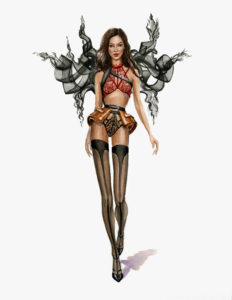 Secret angel is a sensual angel, a boudoir seductress, a smoking gun, surrounded with an air of scandal and temptation. A villainess from the golden age of Hollywood, she's a double agent veiled in lace and mirrors. Her only mission is to steal your heart, don't you try and resist – she always gets what she wants.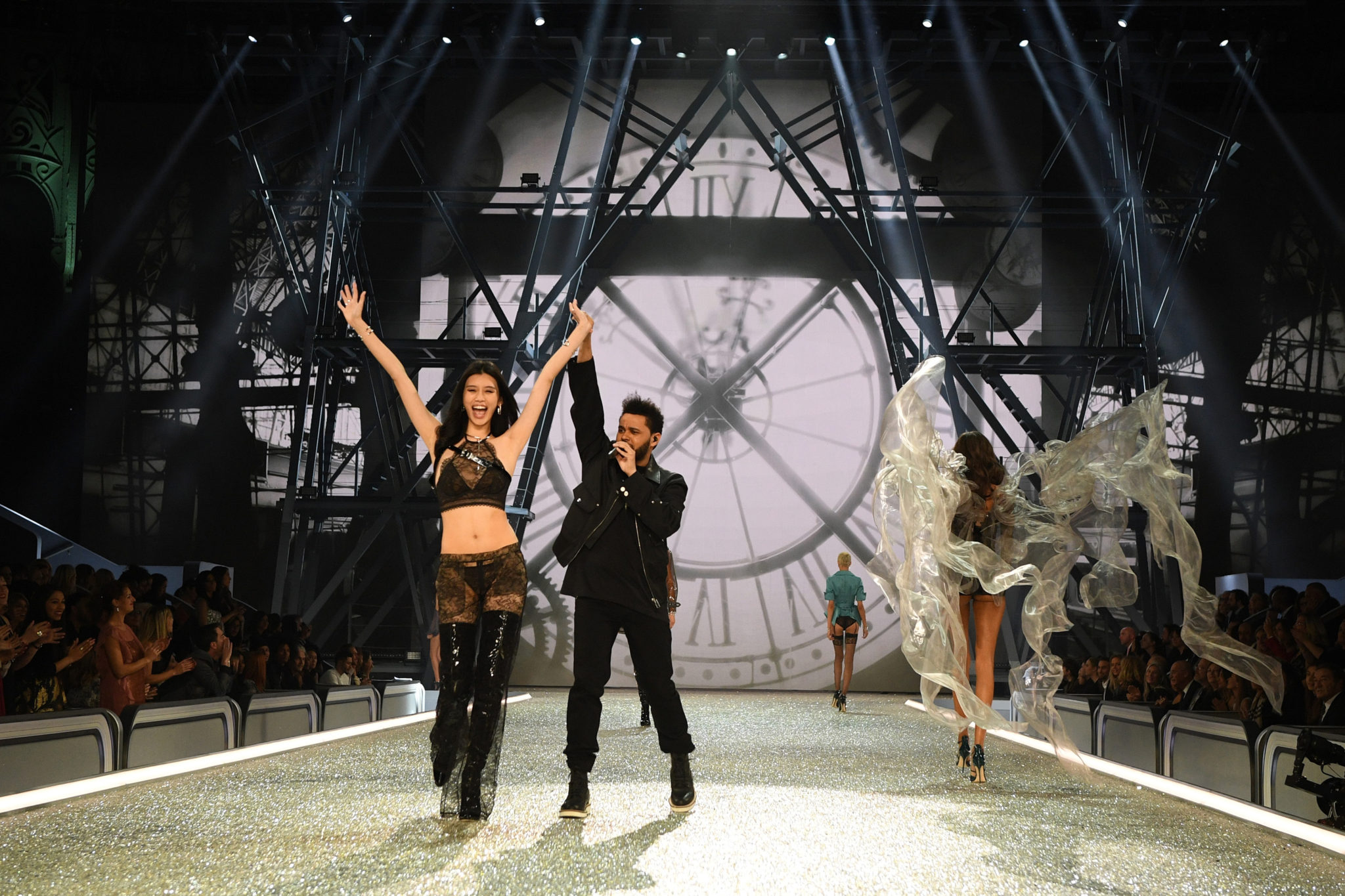 DARK ANGEL: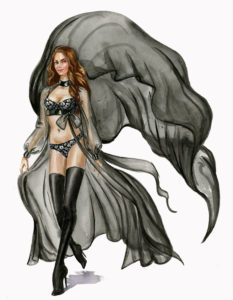 Seductively clad in shades of nighttime darkness, her eyes glinting in the shadows, she is an angel in control. Veiled in midnight shades of leather, latex and patent shining in the moonlight she is powerful, with a wicked yet playful edge. Mysterious and magical, she stands strong, she stands bold, bewitching any passer by.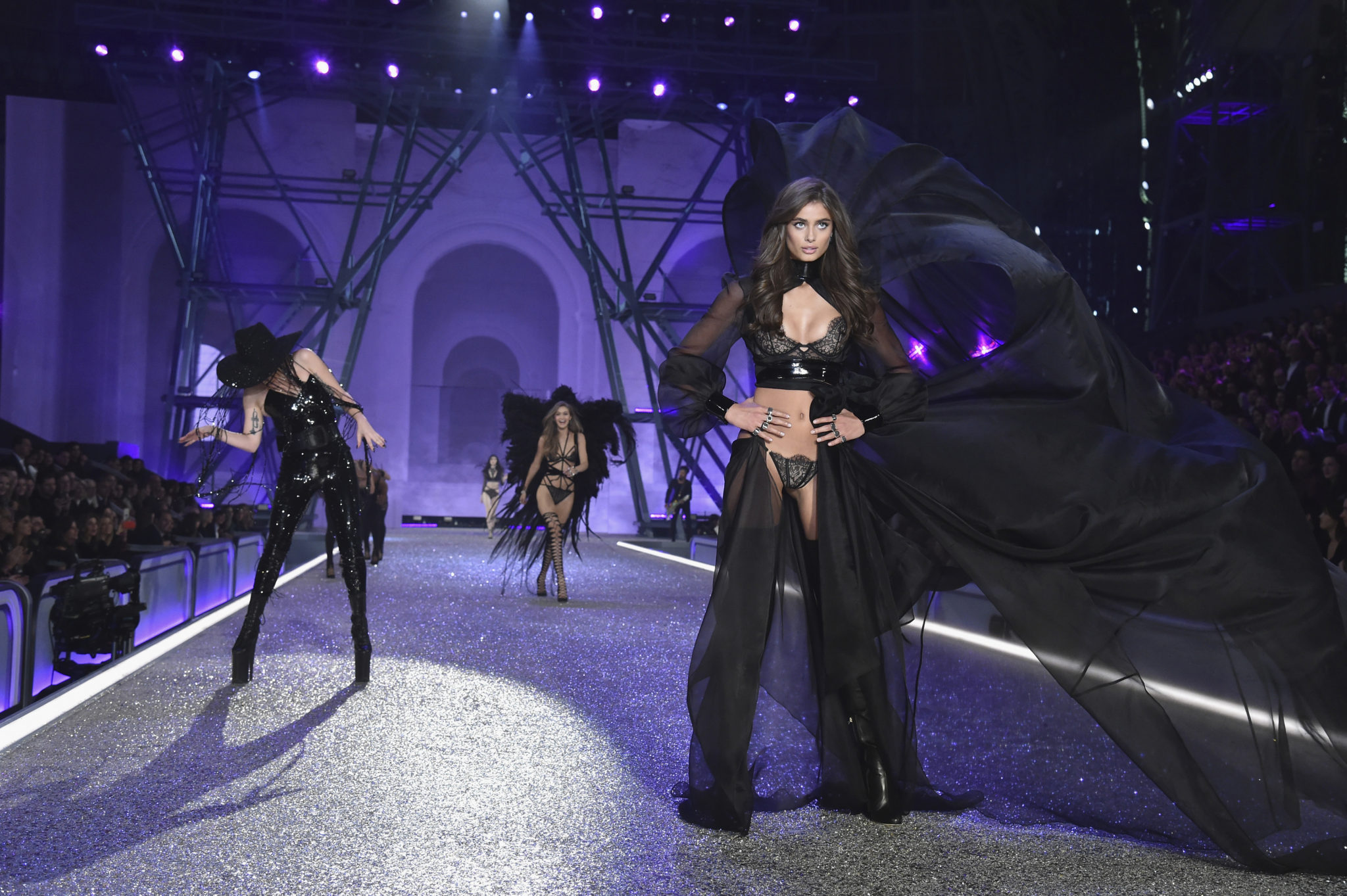 BRIGHT NIGHT ANGEL: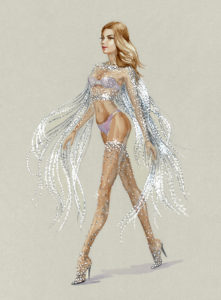 Up all night until the sun begins to rise, bright night angel is a modern girl about town. Completely jeweled from her head to her stiletto-clad feet, she is a party girl with a cool and sexy attitude that always knows the place to be. Girls just want to have fun – don't you dare try and stop her.
FINALE