Victoria's Secret Runway Show 2017 – Shanghai
PUNK ANGEL
Inspired by the spirit of the 1980's Punk scene this Collection features leather, lace, metal, tartan,
fishnets and leopard prints. Sexy winged angels deliver the vibrancy of the Punk Revolution
and the avant-garde fashions of Rock and Roll. Naughty and fun.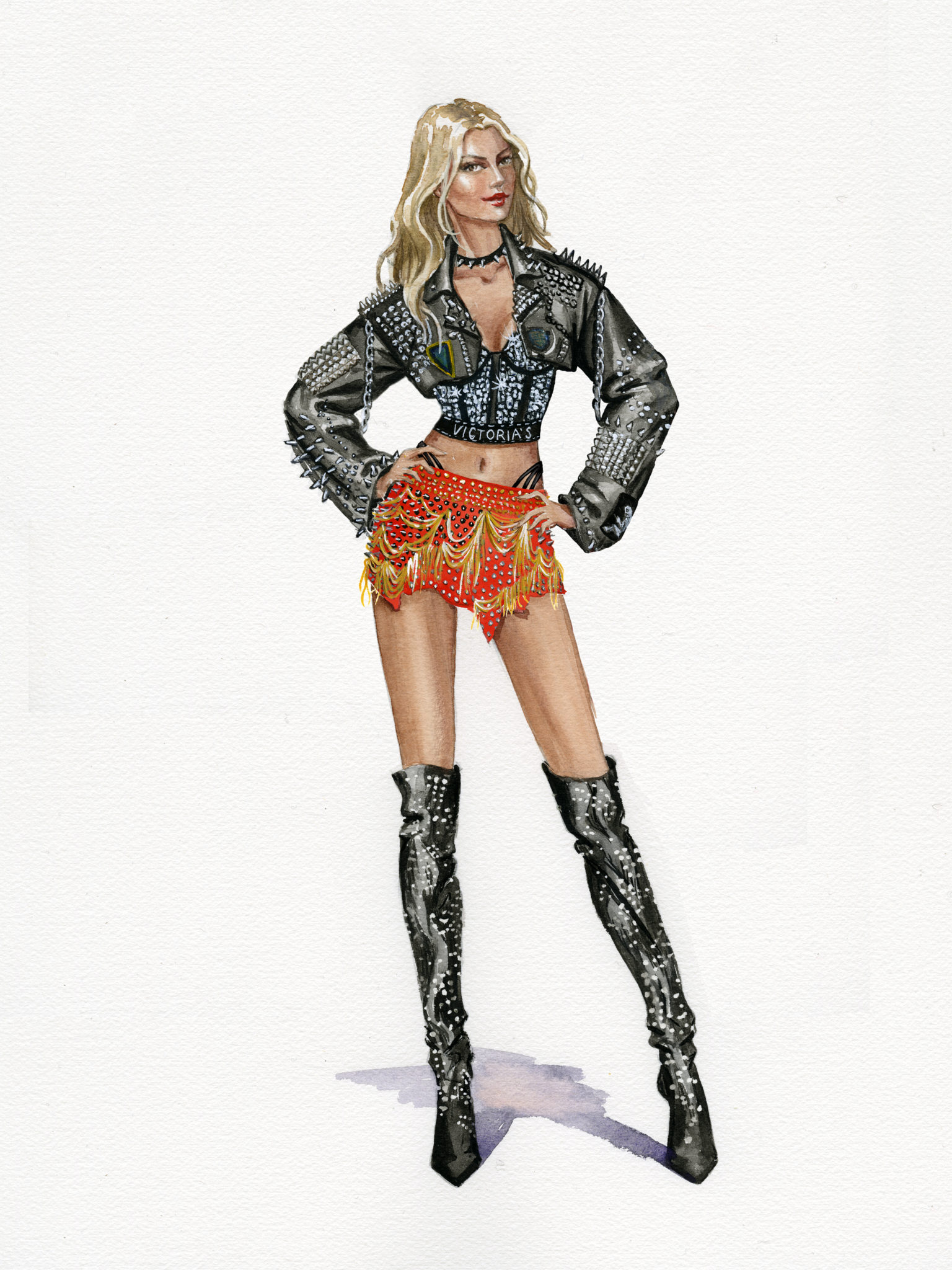 PORCELAIN ANGEL
Seaside vibes from the shores of the Mediterranean and South of France.
The girls are modern, young, sexy. Design elements inspired by a blue and white pottery palette
with subtle moments of gold. Graphic porcelain prints, delicate tiles, hand painting and fine embroidery.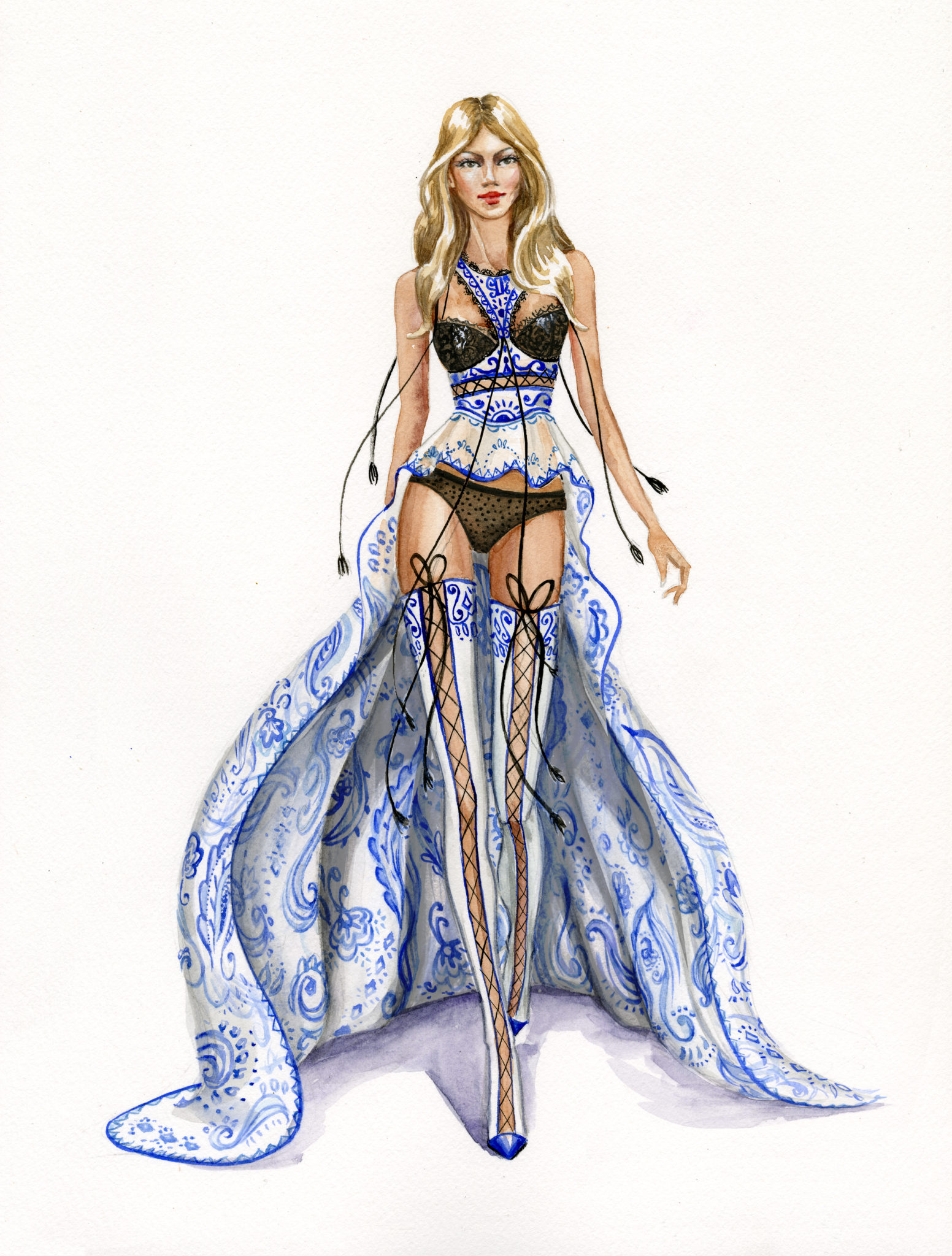 A WINTER'S TALE
An angels snowy fairytale featuring bold, colorful elements borrowed from Finland's Lapland.
A play on transparency and felts with rich, textured embroidery. Primarily bright white
with bursts of vivid color. Playful, sexy and beautiful.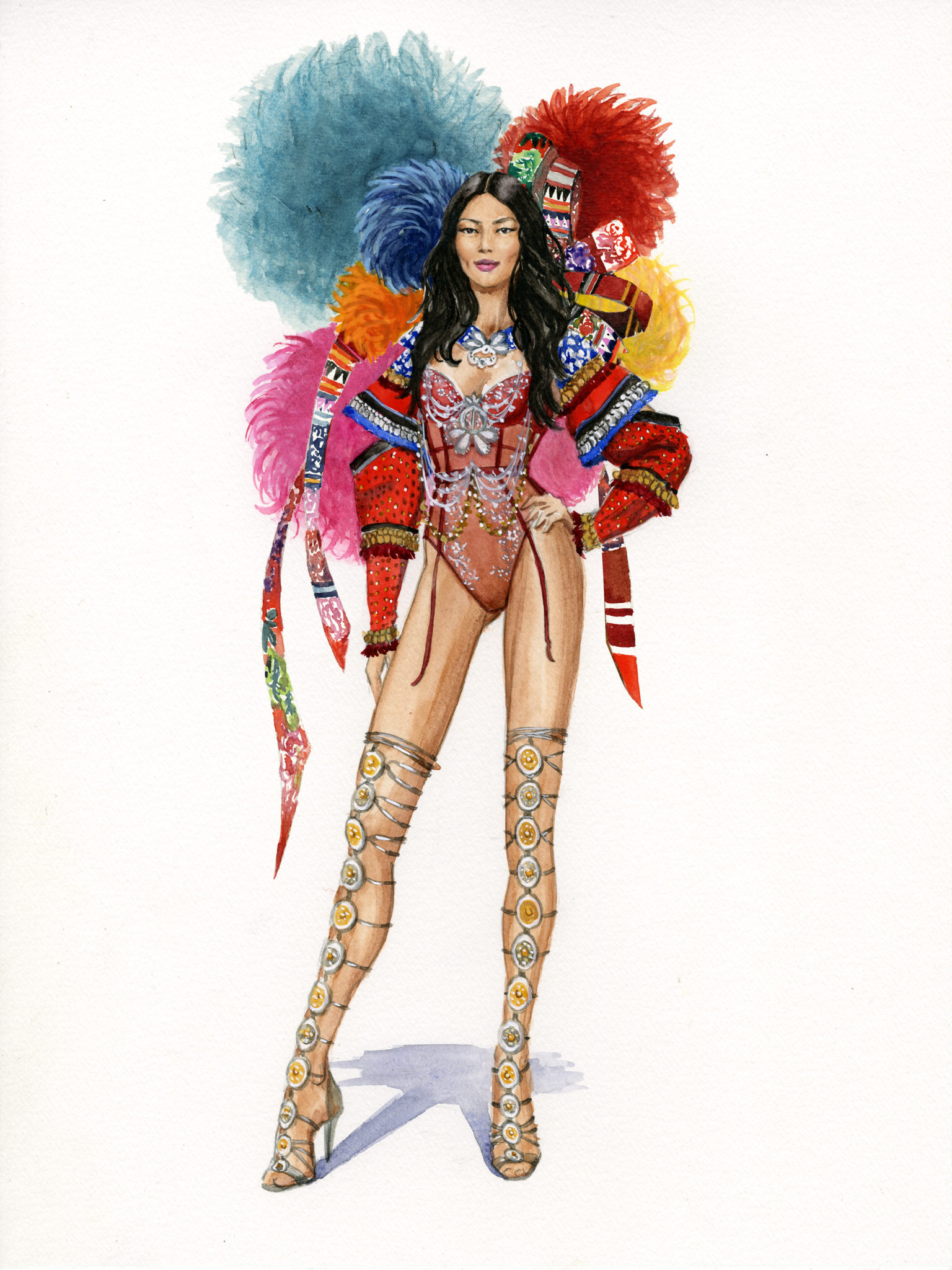 MILLENIAL NATION (PINK)
The acme of youth culture where casually austere street wear is morphed to the next level of fantasy fashion,
creating the ultimate reverie of young and modern. Less black, more color. Fresh, fun, sexy.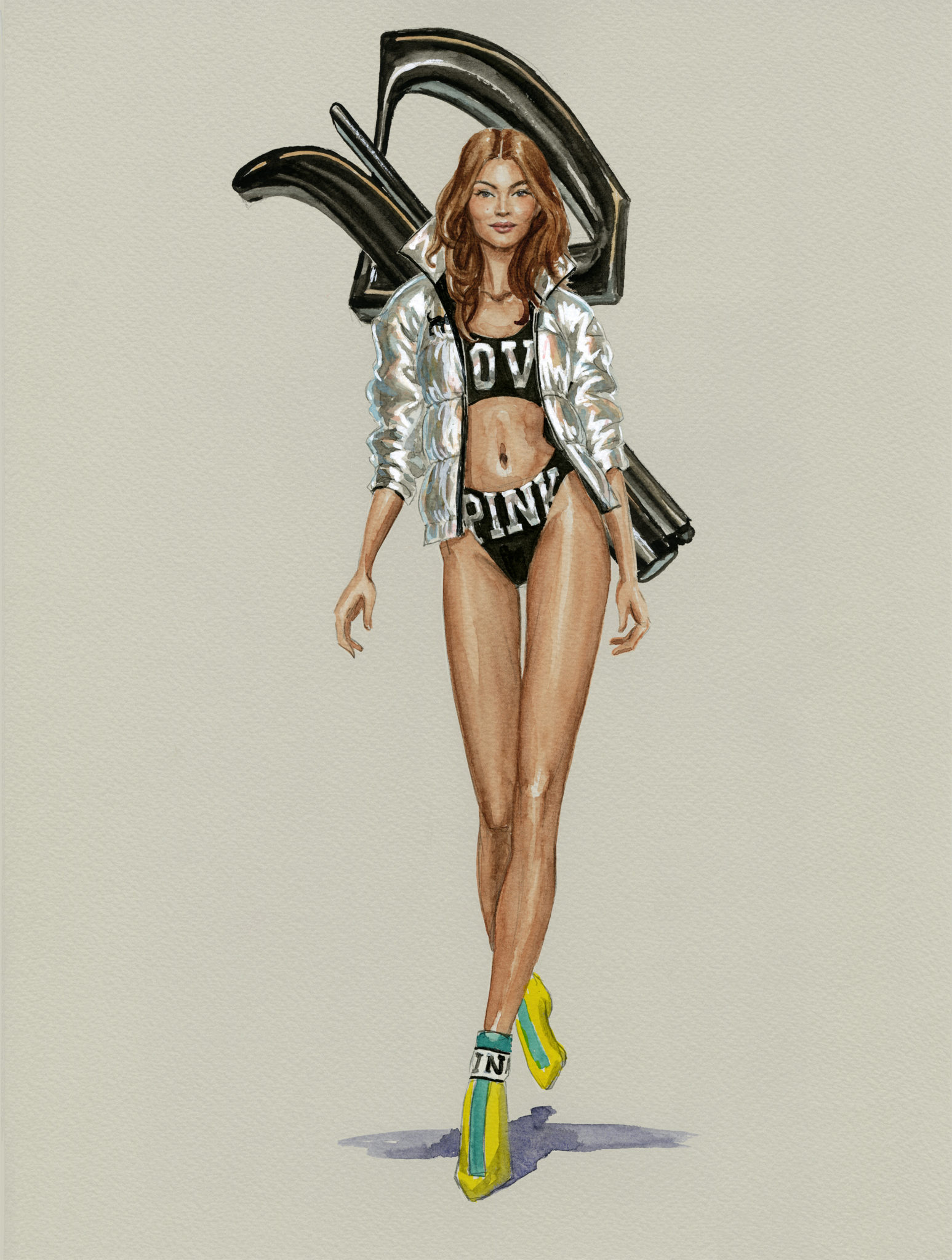 GODDESSES
Fragile, ethereal and feminine. Transparent, diaphanous fabrics draped to create
soft and slow movement, the effect of being underwater. Pale colors, delicate gold embroidery
and gossamer silks create a sexy and fluid palette cleanser.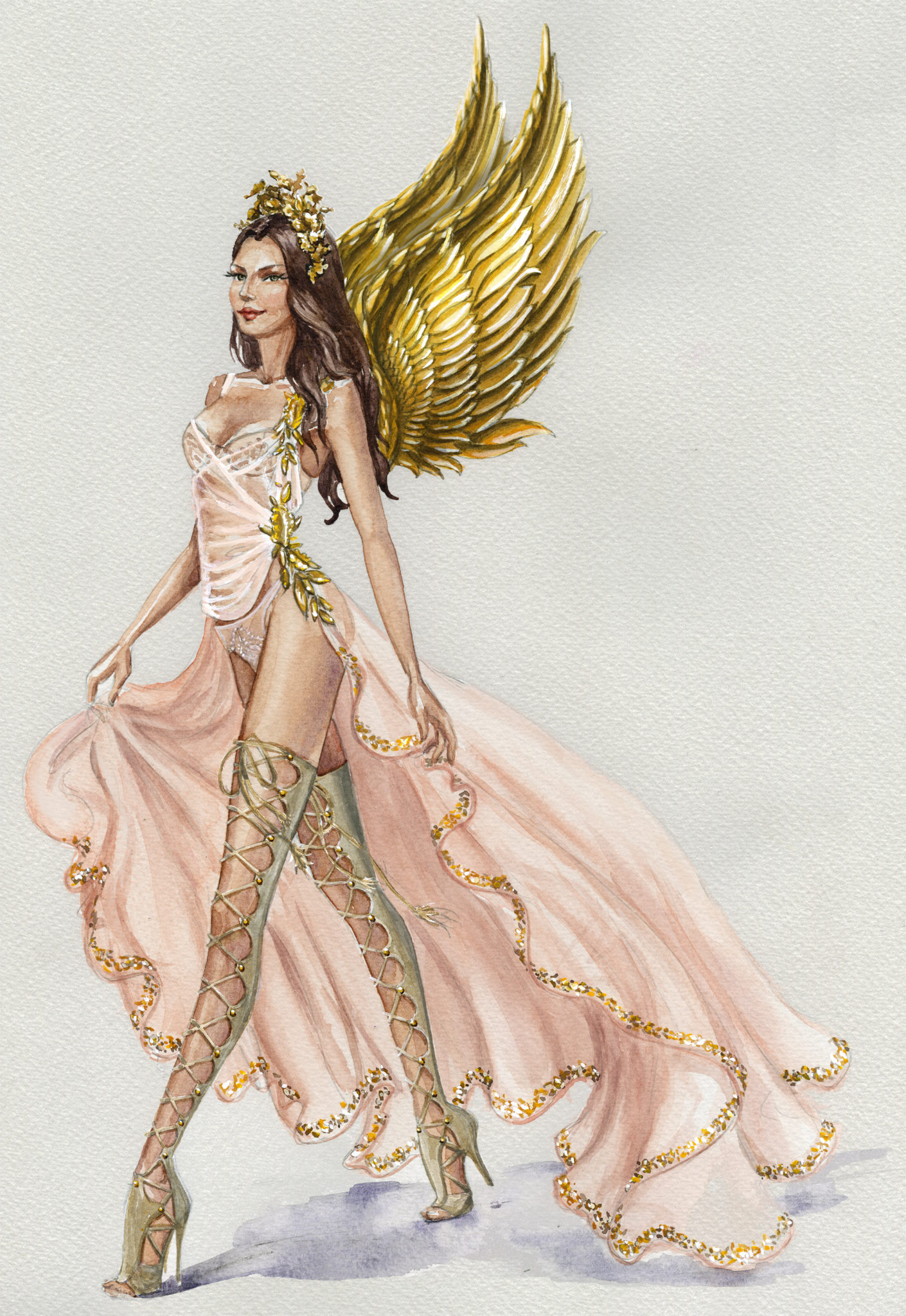 NOMADIC ADVENTURE
Prints, silhouettes and beading techniques inspired by indigenous African cultures.
An opportunity for beautiful, bold colors and tribal designs that incorporate animal prints
distinctive of Africa's wildlife. Rich in color, sexy and elegant.